When you have beautiful, healthy nails, it really shows. Well-manicured nails are a symbol of health, well-being, and social status. Beautifully groomed hands and perfectly polished nails are always associated with powerful women…just like yourself. When you are ready for a relaxing indulgence and truly professional nail care, come visit us at Colibri Day Spa & Beauty Shop.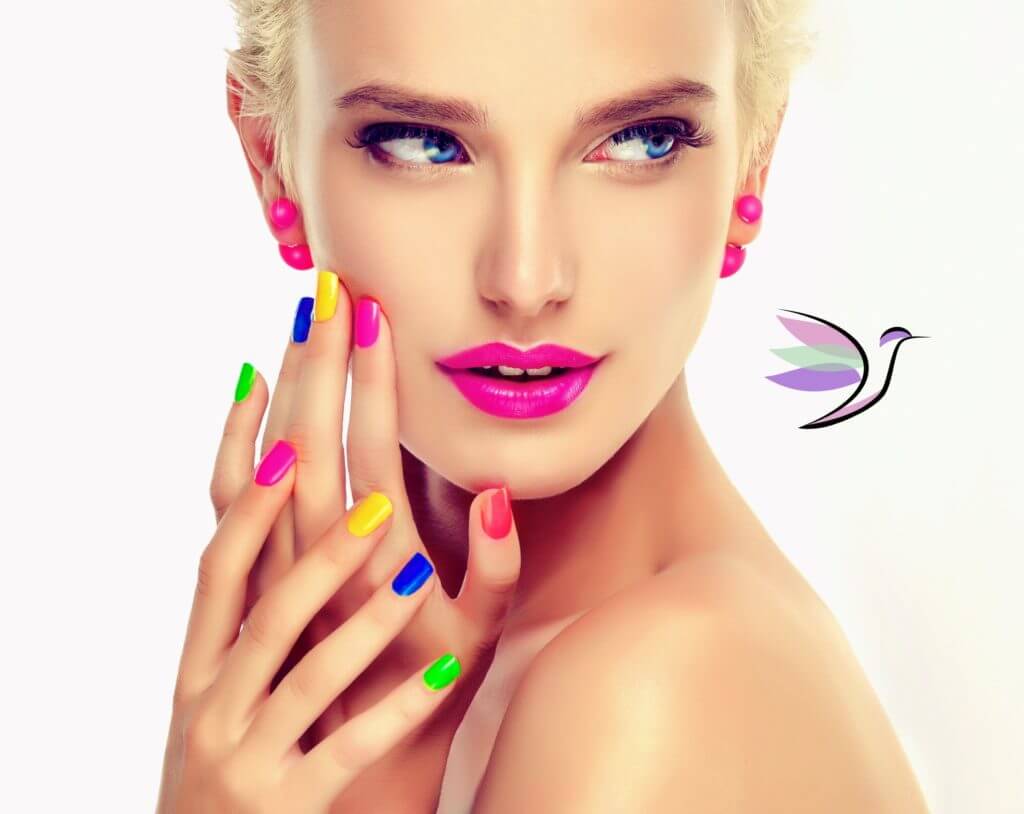 Every woman loves to be catered to – and when getting a manicure, you will be pampered just the way you like. Our experts will trim and file your nails, gently push your cuticles, clean your hands and fingers, then hydrate your hands in cozy warm towels. Next you will relax and enjoy as we apply the nail polish color of your choice.
We have many different nail lacquers and gel polishes to choose from, including OPI, CND, Elite99 and Beetles. If you want all-natural, healthy, high gloss and long-lasting nails – go for the Dazzle Dry. This is by far the most popular polish we offer at the spa. Our clients love Dazzle Dry!
With a Dazzle Dry manicure, we use a professional 4 step system. First is the Nail Prep, which cleanses the nail plate and provides beneficial moisture, calcium, and vitamin B5. Next, we apply two layers of quick drying Dazzle Dry Base Coat, specifically designed to make the polish last longer on your natural nails. Then we apply your choice of Dazzle Dry Lacquer, with so many beautiful colors and shades to choose from. To finish, we apply the exclusive Dazzle Dry Top Coat. This creates high gloss, great durability, and protection from abrasion.
At Colibri Day Spa, we provide only natural nail services. We do not offer any Acrylics or Powder Dip nails. These techniques involve dangerous chemicals including formaldehyde and toluene that produce toxic odors. Acrylics and Powder Dip ingredients will make your nails weak and brittle. We truly care about you, and we want you to know that Acrylic and Powder Dip treatments are bad for your nails and your health. Unlike other salons, we refuse to use any ingredients or techniques that can be unhealthy for you.
If you are ready to experience the most perfect and natural manicures and pedicures, call us at 941-800-1818 to schedule your appointment today. We are the experts – highly trained professionals with all aspects of natural nail care. Colibri Day Spa & Beauty Shop is located just ten minutes from Downtown Sarasota and Siesta Key, at 3590 S Tuttle Avenue.