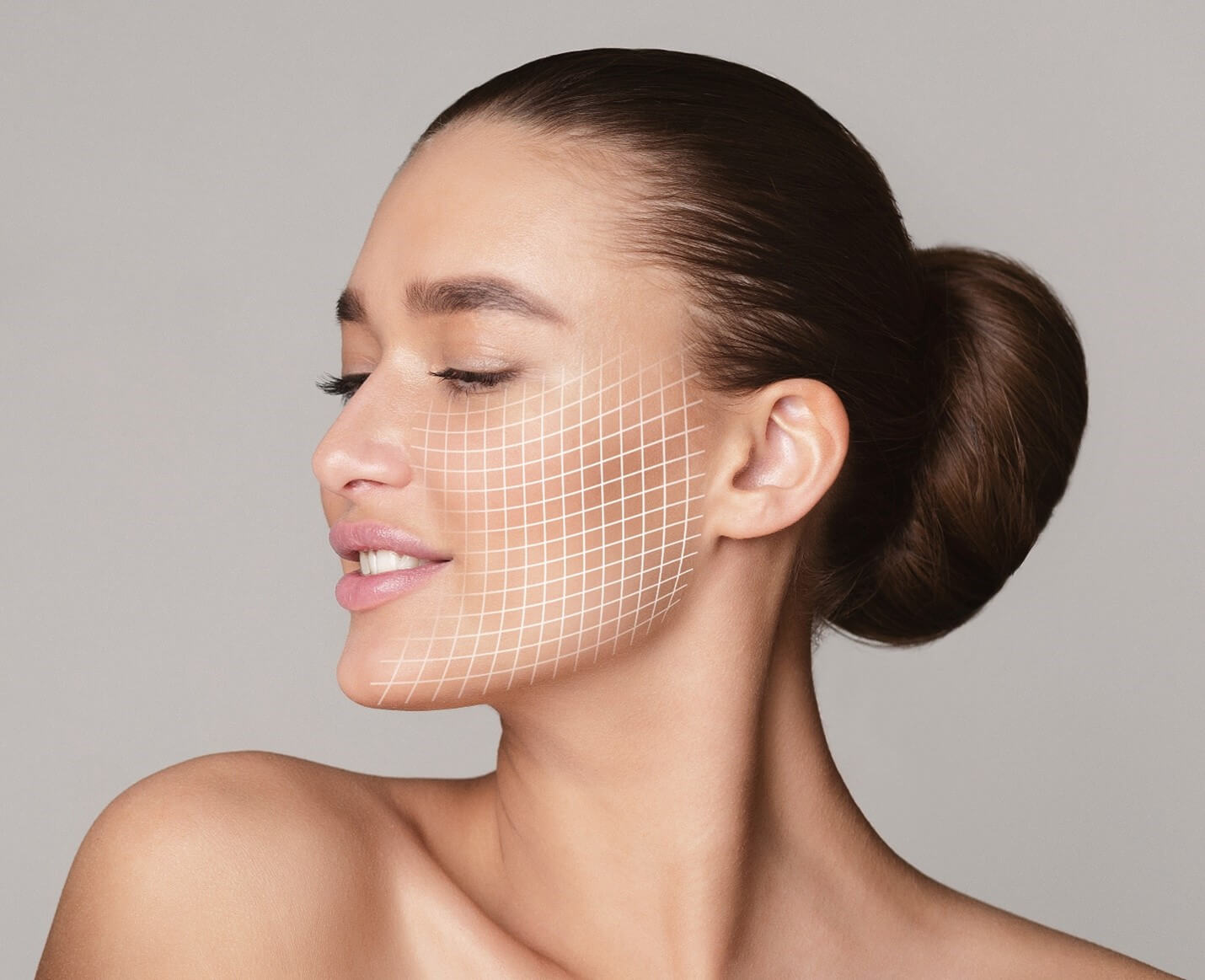 Fibroblast Mini Face Lift
Now you can achieve tighter, smoother skin with the non-invasive Fibroblast Mini Face Lift. Using new pioneering techniques - plasma arc energy is delivered via microdot matrix to targeted areas. The result is immediate contraction, lifting and tightening. Fibroblast Therapy activates fibroblasts cells and replenishes new skin growth for a revitalized, more youthful complexion. Promotes rapid skin tightening, wrinkle reduction, and reduced sagging. Discover this new safe alternative for skin lifting and tightening.
$600
90 minutes
The Power of Modern Aesthetics
Fibroblast Skin Therapy
At Colibri Day Spa & Beauty Shop, we specialize in the best available treatments for skin tightening and skin resurfacing. We have an impeccable reputation for our exclusive Fibroblast treatments. Our medical grade devices will transform the way you look, and allow you to age with more beauty, health, and grace.
Colibri Day Spa & Beauty Shop is the first spa in Sarasota to offer this revolutionary treatment. Originating from Eastern Europe, Fibroblast Skin Therapy gives you surgical results - without the surgery. This ultramodern procedure is a real game changer. Now you can achieve fast results with the World's Most Advanced, Non-Invasive Skin Resurfacing Treatment.
Fibroblast Technology immediately shrinks the skin. This advanced process affects only the upper layer - gently shrinking fibers by contraction and tightening of skin cells. Our state-of-the-art Fibroblast equipment allows our professionals to target problem areas with detail and precision.
There are many benefits to this well-tolerated and effective cosmetic procedure:
⦁ Immediate skin tightening and lifting
⦁ Fibroblast activity stimulation
⦁ New skin cell regeneration
⦁ Rapid healing response
⦁ Less damage to skin cells and other connective tissues
⦁ Quick formation of a protective healing layer
⦁ Immediate return to normal activities
Discover the perfect solution to reduce and eliminate stubborn fine lines and wrinkles on the forehead. Skin tightening will occur immediately, and noticeable improvements will continue to progress and improve for the next 4 to 6 weeks.
Under Eyes
(Including Crow's Feet)
Now you can soften and quiet the fine lines and wrinkles directly under your eyes, including those pesky "crow's feet". We've found the answer. This advanced technology will literally change the way you look and turn back time.
A TRANSFORMATIVE EXPERIENCE WITH AMAZING RESULTS
What Exactly is Fibroblast Skin Therapy?
Fibroblast Skin Therapy is the most revolutionary technique for face and skin rejuvenation. Also known as Fibroblast Skin Resurfacing - this non-surgical treatment effectively shrinks and lifts the skin by introducing a plasma arc (high energy discharge) just above the surface at the epidermis layer.
With advanced technology, a plasma arc forms between the device tip and upper layer of the skin - creating a tiny micro-dot matrix which instantly shrinks and lifts the targeted area. By applying a matrix formation of symmetrical micro-dots, a powerful transformation occurs - boosting skin protein activity, repairing depleted collagen, and replenishing natural skin growth factors.
Fibroblasts are the most common connective tissue cells in the human body. They are formed by collagen, elastin and other cellular matrix molecules. Fibroblast cells liberate growth factors and rapidly promote tissue repair for remodeling and healing.
With Fibroblast Skin Therapy, your skin's natural healing response will "kick into overdrive" and encourage your own body to create brand new fibroblast cells - responsible for the development of Collagen to enhance natural volume - and Elastin for improvements with skin tightening.
The perfect solution to eliminate sagging and clear up fine lines just above the upper eyelid. Make your beautiful eyes even more beautiful with this incredible results-oriented treatment.
Finally, the answer to significantly reduce stubborn line and wrinkles above the upper lip. Skin tightening occurs immediately, and considerable improvements continue to occur for weeks and months.
Discover Science-Based Skin Care
The demand for non-invasive, skin resurfacing and skin tightening treatments has paved the way for the development of this newest technology - Fibroblast Skin Therapy. This less invasive aesthetic treatment has a much shorter recovery time than surgical options. And many healthcare professionals highly recommend this procedure as a great alternative to laser and injection therapies.
Our specialized, FDA approved equipment works by creating a tiny arc in the air – just between the device tip and above the skin surface - to form a True Plasma "ionized" charge. This incredible tiny arc shrinks and tightens the skin instantly. And then - the "real magic" happens. New fibroblast cells continue to develop as they are attracted to the newly treated area.
Introducing the most advanced, non-invasive method to effectively tighten and lift skin in the neck area. The results are rapid skin cell regeneration with reduced sagging and significant skin tightening. Noticeable improvements to tone, texture, and firmness of the skin for years after the treatment. Discover this latest technique to recapture a more youthful appearance.
The Miracles of Fibroblast Therapy
The results of Fibroblast Skin Therapy are truly amazing. The high demand for non-invasive, skin resurfacing treatments has paved the way for this latest miracle technology.
Fibroblast is the most advanced method of plasma skin tightening – one that delivers surgical-level results with absolutely nothing invasive whatsoever. You can expect tightened and lifted skin as well as dramatic visible reduction of crow's feet, hooded eyelids, and smoking lines.
Fibroblast Therapy produces radical results without the hassle and costs associated with traditional surgery. It's a one-off, real game changer and it's truly a miracle.
FAQs
How does it work?
The Fibroblast treatment uses the fourth state of matter called plasma to treat affected areas at the dermal and epidermal layers. Tissues are treated by sublimation, as ionized gas forms at the tip to create a small arc - similar to a mini lightning bolt. Skin areas which are affected by aesthetic problems can be treated effectively and efficiently.
What happens?
When the electrical arc "plasma" touches the skin surface, the energy gently transfers from the epidermis to the papillary layer which contains the fibroblast cells. The result is immediate contraction and tightening. Excess skin is reduced, and the outcome is skin lifting and wrinkle reduction.
How long does the treatment take?
The treatment is 45 to 60 minutes. A topical anaesthetic cream is first applied to numb the treated area. The anaesthetic takes effect in about 15 minutes. The treatment doesn't take long - about 20 to 30 minutes depending on the targeted area.
Is there any pre-treatment needed?
There is no pre-treatment required. We recommend you don't use any cosmetic products (especially those containing alcohol) prior to your visit. Any makeup will be removed from the treated area before starting.
Is the procedure painful?
Fibroblast skin tightening is a non-invasive with a minimal level of pain. The treated area is numbed properly before the start of the treatment.
What can I expect after my visit?
On the day of your visit, the area may become slightly red. This will calm down by evening and disappear the next day. As natural healing occurs - a small crust will form. This is normal and should not be touched. Please wait for 3 to 5 days for them to fall off naturally.
Is Fibroblast Therapy right for me?
This is a great alternative to lasers, injections, and surgery. By using the Plasma device, we can effectively treat and heal various skin problems and achieve the "lifting effect" of loose skin. We can also correct or remove scars.
Which are the most common treatment areas?
⦁ Forehead lines
⦁ Under eyes (including crows feet)
⦁ Upper eyelid
⦁ Upper lip
⦁ Full neck
⦁ Face and chin
Is Fibroblast Therapy safe?
The treatment is very safe, as it is a non-surgical procedure. This method is based on the natural stimulation of skin regeneration. The Fibroblast technique takes a very short time, with a focus on proper aftercare by the client after the visit.
What about aftercare?
Aftercare is one of the most important parts of the treatment. Each client must follow the aftercare instructions closely to achieve the perfect results:
⦁ Do not pick carbon crust. It will fall off in a few days
⦁ Clean the treated area with antibacterial soap twice a day
⦁ Continue applying aftercare cream to the treated area as long as it is dry or sensitive
⦁ Avoid saunas, pools, hot tubs, or any kind of exposure to activities which present risk for infection to the treated area
⦁ Be sure to protect the treated area from direct sun until the skin is completely regenerated (2 to 3 weeks)
⦁ Do not apply products containing alcohol or other scents
Can I use makeup after the Fibroblast treatment?

We do not recommend makeup right after the treatment, as it generally is not sterile. For the first 3 to 5 days - use antibacterial soap and aftercare cream, until the crusts fall off. When crusts disappear, you can apply makeup if necessary.
Are the results visible immediately after the treatment?

Yes, the results are visible right after the treatment, and maximum results occur in 3 to 4 weeks - when the skin enters the third phase of healing.
How many treatments are required for the perfect result?

It depends on the skin and the desired degree of correction needed. Most clients are happy with just one treatment. However, with the simplicity of the procedure and the affordable price - many clients opt for two or even three visits to get the perfect result. The procedure can be repeated once the skin is fully regenerated, 6–8 weeks after the session. In general, two sessions are required.
How long will the effect of the Fibroblast treatment last?

The results of the Fibroblast treatment can be visible for years. Of course aging continues each day and we can't stop time (we wish we could). Worry lines may return more quickly as these muscles are quite strong and more resilient.
Average results last 2 to 4 years.